To cope with the Coronavirus emergency, GVS has launched an innovative device for the sterilization of individual protection masks through UV rays in just 10 minutes.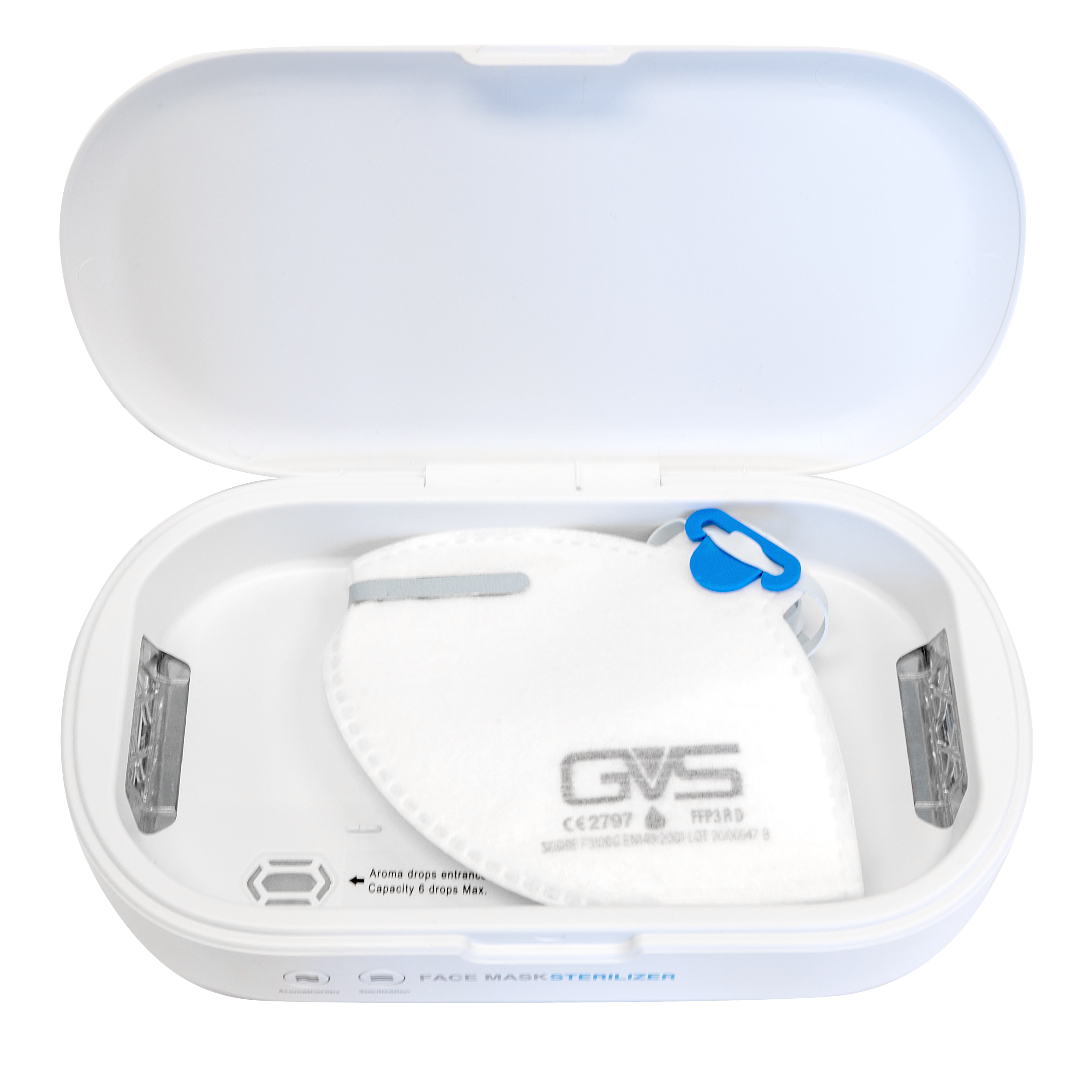 The new GVS "Face Mask Sterilizer" allows to:
decontaminate the masks that has been used by removing any bacteria or viruses that might be present on the surface;

reduce waste and therefore the pollution caused by the use of disposable masks;

obtain economic savings.
The device made by GVS can also be used to sterilize other everyday objects such as mobile phones or keys, helping us to keep ourselves and our loved ones safe especially during this period.
Please note that the GVS Face Mask Sterilizer has only been tested on GVS F31000 masks and Elipse P3 filters.