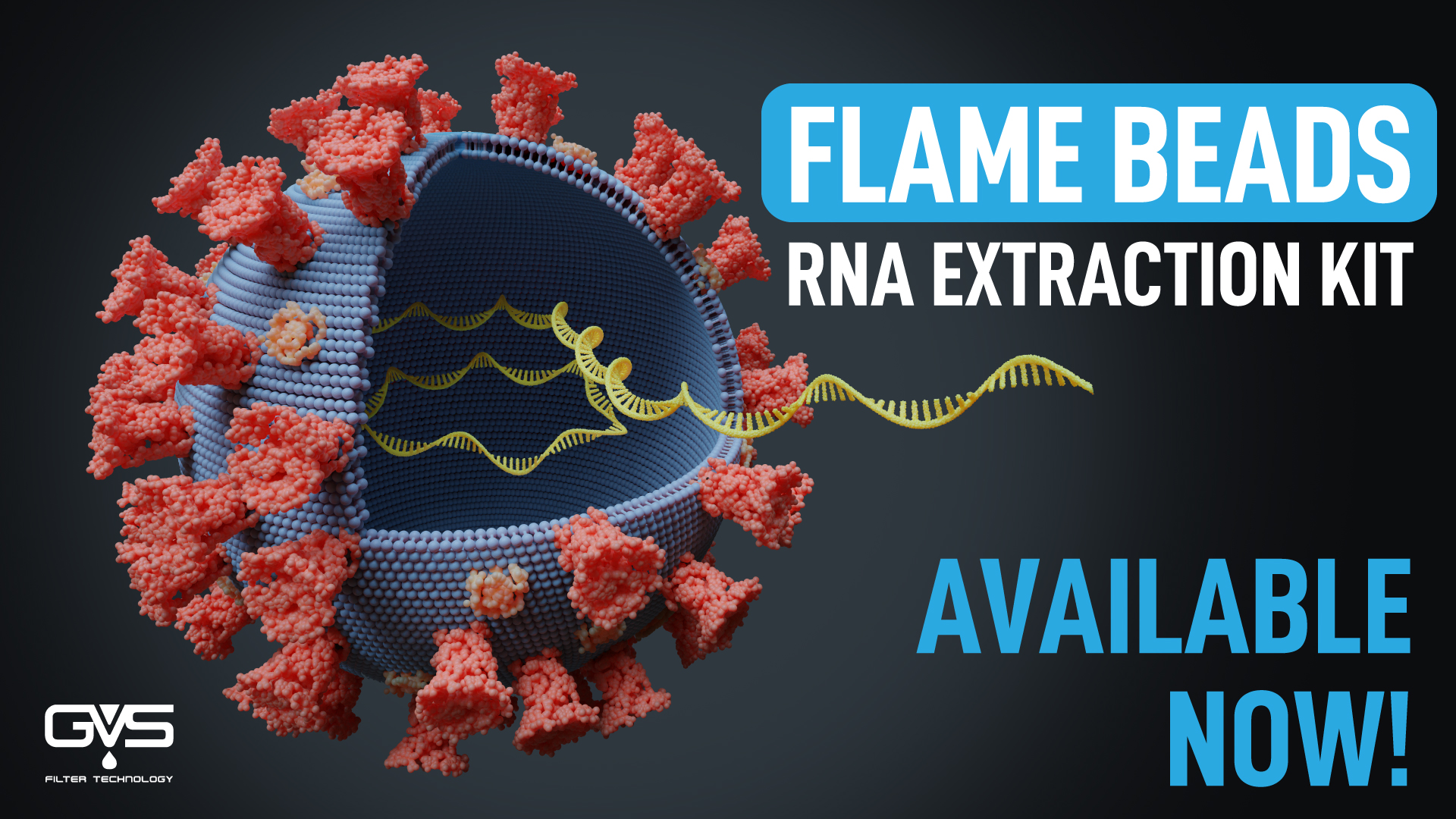 The diagnostic testing field for Covid-19 is rapidly evolving and improving in quality every day, with many tests focused on diagnosing patients with active viral infections.
Diagnostics able to detect current, active infections are typically molecular-based diagnostics, which inform researchers of the presence of the pathogen. The viral genomic material for SARS-CoV-2 is ribonucleic acid (RNA), which remains in the body only while the virus is still replicating. Therefore, molecular Analysis for Covid-19 is based on detection of Viral RNA by RT-qPCR application. The essential start point is a good extraction of RNA from swab in term of sensibility, specificity and reproducibility.
For this purpose, GVS Filter Technology has developed a solution, the FLAME BEADS DNA/RNA EXTRACTION KIT, validated for both automatic and manual procedures for COVID-19 diagnosis and also available in a big size (for the analysis of 8×96 samples) to respond to the great demand for reagents for RNA extraction in the period of COVID-19 emergency.
The FLAME BEADS Viral DNA/RNA Extraction Kit is is based on a proprietary technology and is designed for the rapid and efficient isolation of viral DNA and RNA from serum, swabs, plasma, saliva, and other body fluids. The magnetic beads technology enables the isolation of high-quality nucleic acids that are free of proteins, nucleases, and other impurities. The purified nucleic acids are ready for direct use in downstream applications such as Next-Gen sequencing, hybridization-based, and RT/qPCR detection.